BOLT Icon Pack APK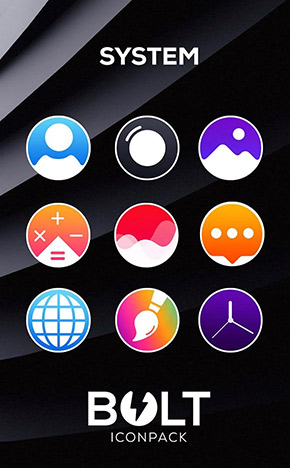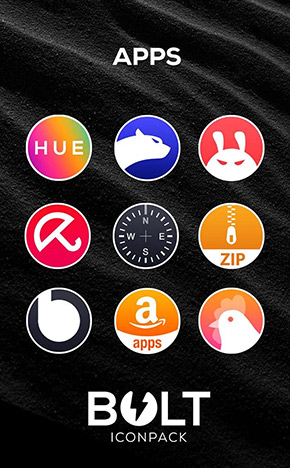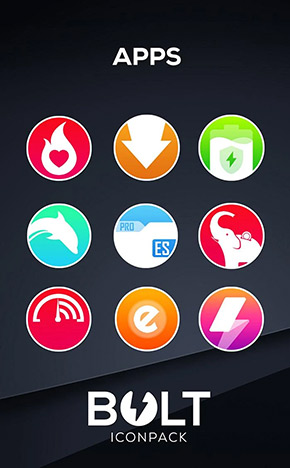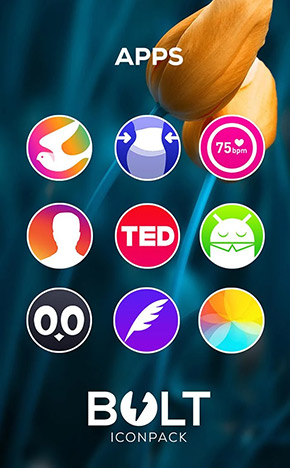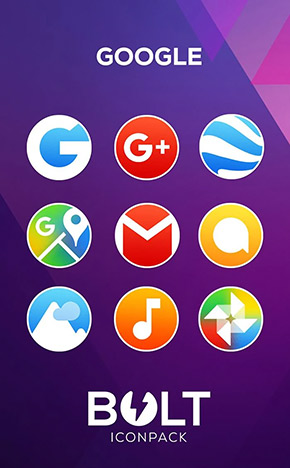 BOLT is a new icon pack that will fit well with any dark or light setup. Colorful, vibrant, and… circular.
5000+ icons;
Perfect Mask for unthemed icon;
Eye-Pleasing Color with light gradients;
Lots of alternative icons;
Amazing wallpaper collection;
Icon preview and search;
Custom folder icons;
Custom app drawer icons;
Easy Icon Request;
Support Muzei Live Wallpaper.
Android 5.0 and up
What's new
20+ New Icons;
New and Updated Activities.