Prana Breath MOD APK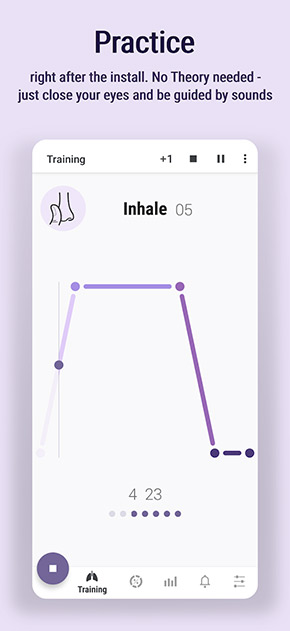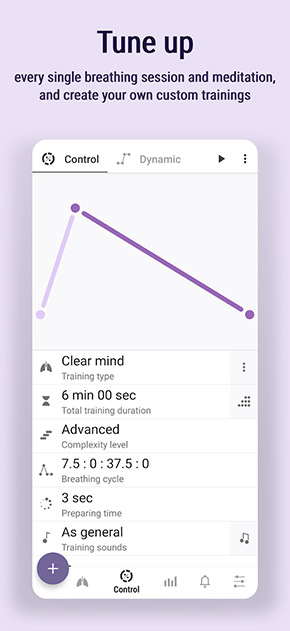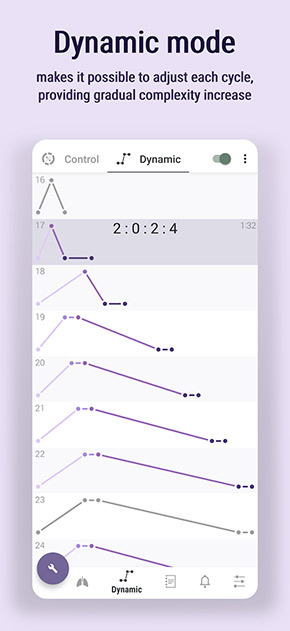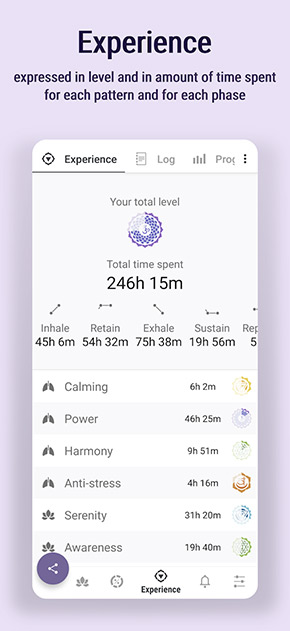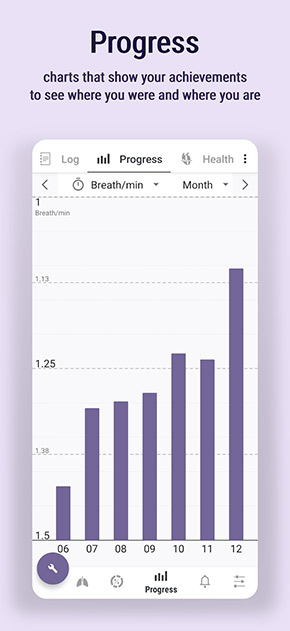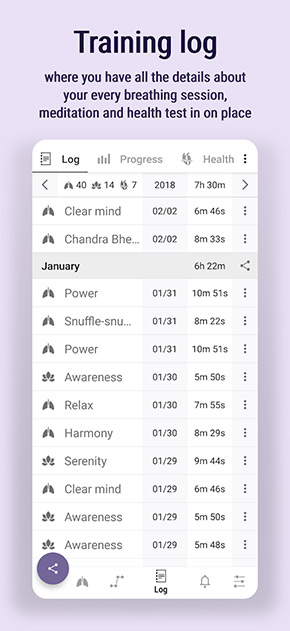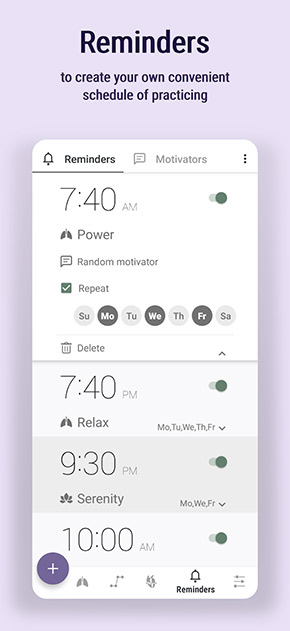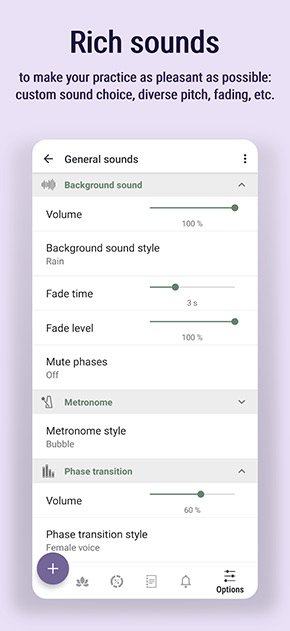 Prana Breath MOD APK — use the power of breathing and meditation to increase your mindfulness and live a better life. It doesn't matter whether you do Yoga, dieting, diving, or not, — you will see the positive impact anyway, for only 7-15 minutes a day.
Just tap on "Play", close your eyes and let the sound guide you;
Option to turn the screen off during the training;
8 breathing patterns for different purposes;
Possibility to create your own patterns;
Reminders for creating a convenient training schedule;
Most patterns are derived from Pranayama, Sufi and Tibetan breathing practices;
Unique to Google Play "Anti-Appetite" training, for fighting emotional over-eating;
Exclusive "Cigarette replace", designed by Simone Righini, to help you quit smoking;
Dynamic trainings for smooth improvement & for sophisticated patterns;
Diverse breath methods and chants;
Detailed progress chart and training log;
Health tests;
Enriched settings and sounds;
Regularly updated database of more than 50 training patterns, such as: 4-7-8 breathing, Kapalbhati, Anulom Vilom, Nadi Shodhana, Tummo/Inner fire, Udgeeth, etc.
Android 5.0 and up
What's new
Google Play Pass integration;
Now the app is translated to Croatian and Burmese;
Cleaner UI of Control tab;
All parameters of breathing cycle are in one drawer in Control tab;
Training charts redesigned;
Color palette for charts updated;
Fixed bugs.
Prana Breath unlocked MOD APK for Android
Download MOD Guru unlocked, v9.5.0_5
| | | |
| --- | --- | --- |
| | prana-breath-guru-v9.5.0_5.apk | 12 MB |