Vera Icon Pack APK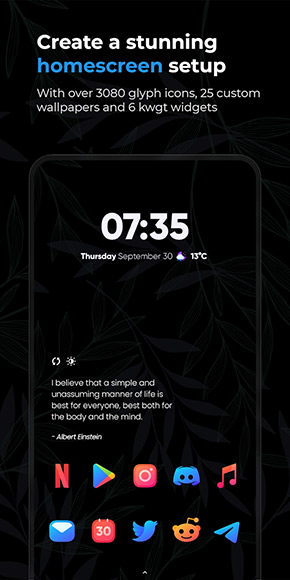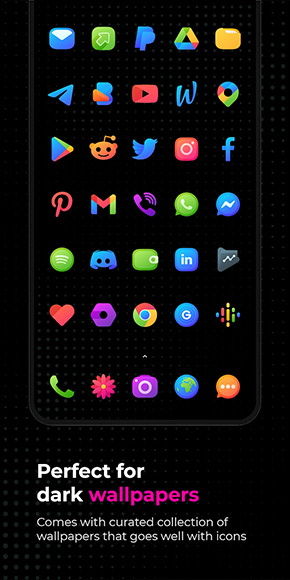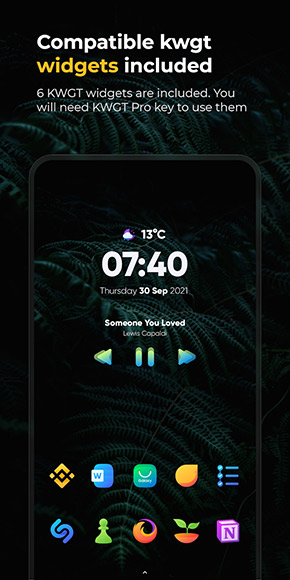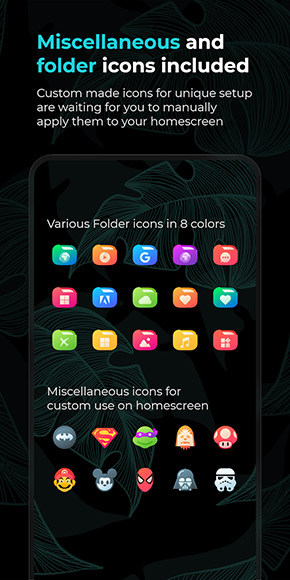 Vera icon pack is a set of high quality colorful glyph/shapeless icons with modern gradients and two tone details carefully made for every icon. Pack goes well with dark wallpapers and dark setups in general but it could be really nice on light walls too!
5200 icons;
25 wallpapers;
6 KWGT widgets;
Suitable for dark wallpapers and themes;
Alternate icons for a lot of popular apps;
Dynamic calendar icon;
Masking of unthemed icons;
Folders icons (must apply them manually);
Miscellaneous icons (must apply them manually).
Android 4.1 and up