Windy.app MOD APK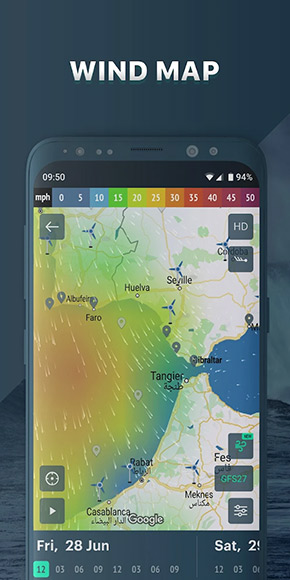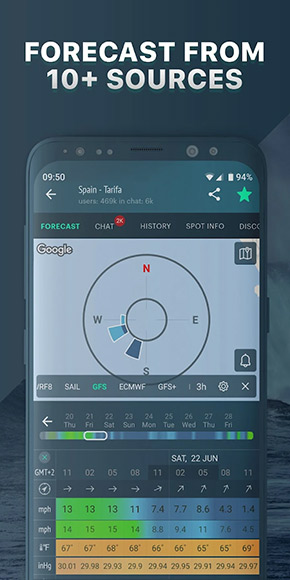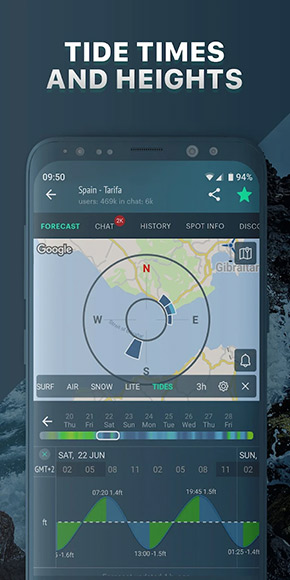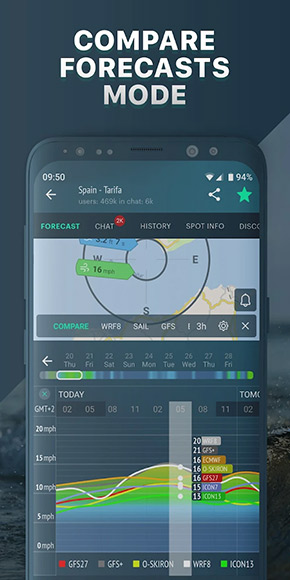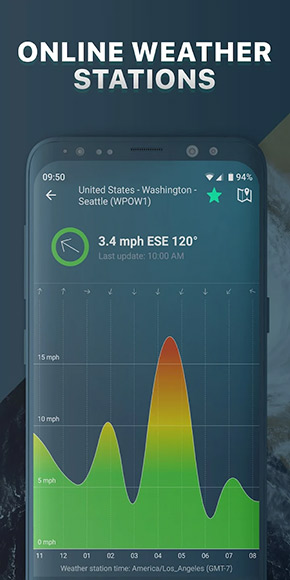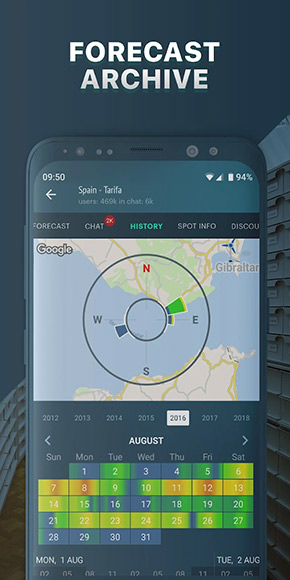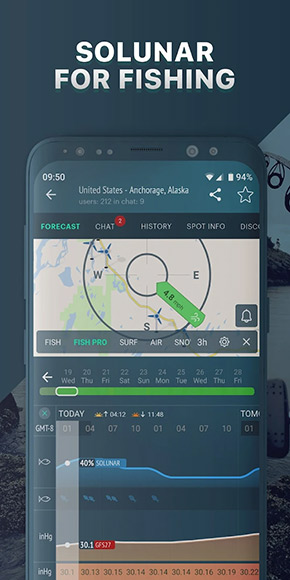 Windy.app MOD APK — wind, waves and weather forecast app for surfers, kitesurfers, windsurfers, sailors, fishermen and other wind sports.
Wind report, forecast and statistics: wind map, accurate wind compass, wind meter, wind gusts and wind directions. It's very useful for extreme wind sports;
Variety of forecast models: GFS, ECMWF, WRF8, AROME, ICON, NAM, Open Skiron, Open WRF, HRRR;
Wind alert: Set up windalert and be aware of wind warning via push-notifications;
Weather history (archive) for 2012-2021: view wind data, temperature (day and night) and atmospheric pressure. Weather archive will help you to choose the best month for travel to the spot;
Local forecast from NOAA: temperature in Celsius, Fahrenheit and Kelvin, humidity, wind speed, precipitation (rain and snow). Forecast for 10 days with 3 hours step in metric or imperial units: m/s (mps), mph, km/h, knt (knout), bft (beaufort), m, ft, mm, cm, in, hPa, inHg. NOAA is a National Oceanic and Atmospheric Administration/National Weather Service (nws);
Wave forecast: ocean or sea conditions, ocean waves and sea swell, fishing forecast;
Animated wind tracker: weather radar for sailing, yachting and kiting in light wind;
Beautiful weather widget on home screen;
Storm and hurricane tracker: a map of tropical cyclones (tropical storms, hurricanes, typhoons) around the globe;
Free nautical charts map: view water depth, ocean tides and currents, buoy data;
Cloud base/Dewpoint data: necessary weather information for pleasant paragliding;
Spots: over 30.000 spots sorted and located by the type and area. Add your spots to favourites;
Spot chats. Got anemometer? Share info about weather conditions and wind direction in the chat from a kite spot;
Weather Stations: online data from nearby online weather stations;
Offline Mode: activate offline mode and check the forecast for your activities without internet connection.
Android 5.1 and up
What's new
Improved recommended kite size & more.